Ocean ist das sechste Studioalbum der deutschen Band Eloy.
Es wurde 1977 veröffentlicht.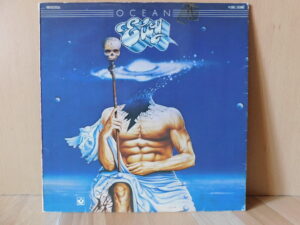 Ich bin mir nicht mehr ganz sicher, aber ich glaube dieses Album hatte ich zuerst auf CD. Später habe ich mir dann irgendwo (höchstwahrscheinlich auf einem Flohmarkt) die LP gekauft.
Ocean ist das sechste Studioalbum on Eloy und das kommerziell erfolgreichste. Es wurde auf Harcvest Records veröffentlicht.
Ocean ist ein Konzeptalbum und handelt über Atlantis.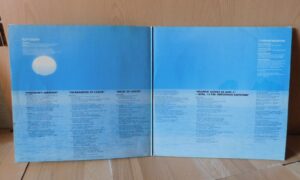 Titelliste:
Seite 1:
Poseidon´s Creation 11:38
Incarnation of the Logos 8:25
Seite 2:
1. Decay of the Logos 8:15
2. Atlantis´Agony at June 5th – 8498, 13 P.M. Gregorian Earthtime
Genre: Progrock, Krautrock
Personal:
Frank Bornemann – Gesang, E-Gitarre
Detlev Schmidtchen – Keyboard, Gesang
Klaus-Peter Matziol – E-Bass, Gesang
Jürgen Rosenthal – Schlagzeug
Produktion: Georgi Nedeltschev
Studio: Soundstudio N in Köln
Das Cover wurde von dem polnischen Maler Wojtek Siudmak gemalt.
In Deutschland war das Album 14 Wochen in den Charts. Höchste Position war der 28te Platz.Nach der Veröffentlichung bekam das Album von der einheimischen Presse schlechte Kritiken. Im Ausland hingegen fielen die Reaktionen wesentlich positiver aus.
Vom Song "Poseidon's Creation" wurden Auszüge in der Tatort-Folge Schlussfahrt (1980) verwendet.