Gnidrolog wurde 1969 von den Zwillingsbrüdern Colin und Steward Goldring in England gegründet.
Die Informationen, die man über diese Gruppe im Netz findet, sind recht mager. Das Debuetalbum  "In Spite of Harrys´s Toe-Nail" sowie deren Nachfolger "Lady Lake" erschienen beide 1972.
(Mai und Dezember)
Da diese beiden Alben lange Zeit vergriffen waren (inzwischen gibt es sie wieder als CD), habe ich vor Jahren diese CD gekauft. Hier bekommt man diese beiden Alben auf einer CD geliefert: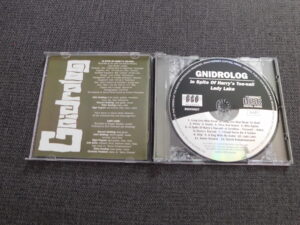 Die Songs:
 In Spite of Harrys´s Toe-Nail:


1.  Long Live Men Dead:
    
      a.) Long Live Man Dead
      b.) Skull
2.  Peter
3.  Snails
4.  Time And Space
5.  Who Spoke
6.  In Spite of Harrys´s Toe-Nail:
     a.) Goodbye-Farewell-Adieu
     b.) Harry´s Toenail
 Lady Lake:
I Could Never Be A Soldier
Ship
A Dog With No Collar
Lady Lake
Social Embarrassment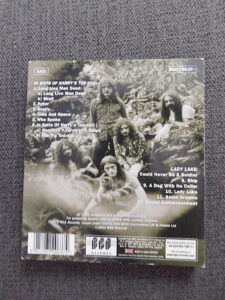 Die Songs sind Progressive Rock vom feinsten. Nicht unbedingt jedermanns Fall 🙂
Zeitweise ziemlich abgedreht. Erinnert teilweise an Gentle Giant.
Beide Alben wurden in verschiedenen Studios in London aufgenommen.
Das Personal:
Steward Goldring – Leadgitarre
Colin Doldring – Gesang, Rhythmusgitarre, Saxofon, Horn, Mundharmonika
Nigel Pegrum – Percussion, Flöte, Oboe, Klavier
Peter "Mars" Cowling – Bass, Chello
Nach diesen beiden Alben war dann erstmal eine zeitlang Schluss.
1999 erschien "Live 1972" und 2000 kam das Studioalbum "Gnosis" heraus.
Hier könnt Ihr die Alben hören: