Pyramid ist das dritte Album der britischen Band "The Alan Parsons Projekt".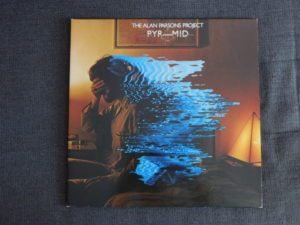 Es erschien 1978 zu einer Zeit, in der laut Band-Homepage das allgemeine Interesse an Pyramiden und der Pyramidenenergie sehr hoch war.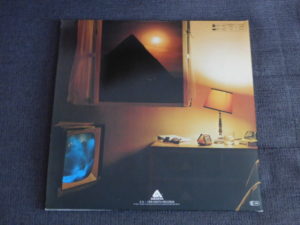 Titelliste:
Seite 1:
1. Voyager
2. What Goes Up
3. The Eagle Will Rise Again
4. One More River
5. Can´t Take It With You
Seite 2:
1. In The Lap Of The Gods
2. Pyramania
3. Hyper-Gamma-Spaces
4. Shadow Of A Lonely Man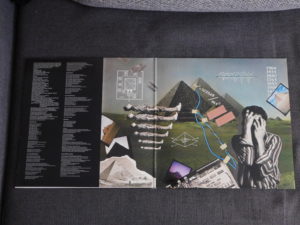 Personal:
David Paton – Bass, Gesang
Stuart Elliott – Schlagzeug, Percussion
Ian Bairnson – Elektrische und akustische Gitarre
Eric Woolfson – Keyboards
Ducan Mackay – Keyboards
Phil Kenzie – Saxophon auf "One More Rover"
Dean Ford, Colin Blunstone, Lenny Zakatek, John Miles, Jack Harris – Gesang
Alan Parsons – Produktion
Studio: Abbey Road Studios (London)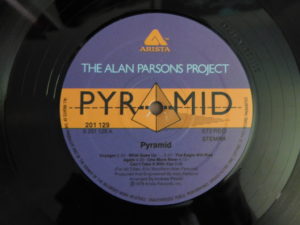 2008 wurde das Album remastert und mit Bonussongs wiederveröffentlicht.
The Story Behind…
Irgendwann in den 80ern hat ein Freund aus der Nachbarschaft bei seiner älteren Schwester dieses und das Album "Troubadour" von JJ Cale entdeckt.
Ich habe mir diese beiden Alben dann auf einer 90min – Kassette aufgenommen.
Auf der Seite 1 Pyramid und auf der Seite 2 Troubadour.
Diese Kassette habe ich sehr oft gehört und auch lange gehabt. Wo sie dann schließlich abgeblieben ist, weiß ich leider nicht mehr.
In den 90ern habe ich  mir dann beide Alben auf CD und später noch auf Vinyl gekauft.