The Principle Of Moments ist Robert Plants (Exsänger von Led Zeppelin) zweites Soloalbum.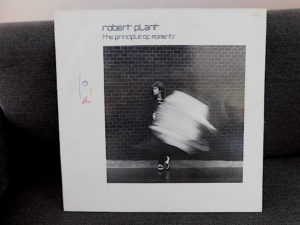 Es erschien am 11. Juli 1983.
Wie auch sein Debütalbum kam es in den USA und Großbritannien unter die Top Ten (USA: 8, GB: 7). Auch in eingen anderen Länder kam das Album in die Charts und bekam Gold – und Platinauszeichnungen.
The Principle Of Moments ist eine Mischung aus Hardrock, Rock, Pop und auch Synthpop (80er eben).
Für mich ist es ein Klasse Album!
Die Songs:
Seite 1:
1. Other arms
2. In the mood
3. Messin´with the melkon
4. Wreckless love
Seite 2:
1. Thru´with the two step
2. Horizontal departure
3. Stranger here … than over there
4. Big log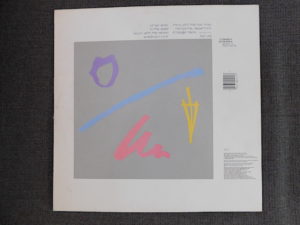 Am Schlagzeug bei sechs der acht Songs saß übrigens Phil Collins (Genesis). Auch bei der am 26. August 1983 gestarteten Tour zum Album saß Phil Collins teilweise hinterm Schlagzeug.
Die anderen zwei Songs (4 und 7) wurden mit Barriere Barlow am Schlagzeug aufgenommen.
An den Aufnahmen waren sonst noch beteiligt:
Natürlich Robert Plant – Gesang (Lead und Back)
Robbie Blunt – Gitarren
Paul Martinez – Bass
Gerald Woodroffe – Synthesizer
John David und Ray Martinez – Back vocals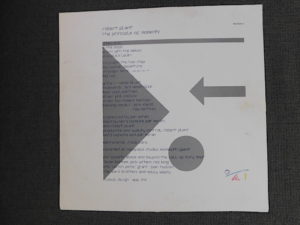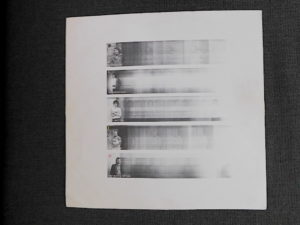 Produziert wurde das Album von Robert Plant, Benni LeFevre und Pat Moran.
2007 gab es eine Neuauflage des Albums mit 4 Bonustracks (drei davon Liveaufnahmen)
Das Album ist unter anderem bei Discogs günstig zu haben. Siehe hier.